Visiting Ireland this summer 2022? Cork is one of the destinations to definitely include in your holiday itinerary. Hailed as Ireland's Foodie Capital and home to English Market, the second-largest city in Ireland takes pride in its culinary scene. From the quality of its local produce and artisanal goods to the vast array of dishes served in fine restaurants, bars, pubs, and cafes, Cork never runs out of sumptuous treats to please the senses.
Aside from gastronomic adventures, there are other fun activities and attractions in the colourful Cork county, waiting for you this summer 2022. From fun-filled festivals in the city centre to the much-anticipated whale watching in the coastal area, here are 7 wonderful things to do in Cork Ireland. 
1. Catch the festivals and events lined up for the summer 
Did you miss the lively Cork Midsummer Festival of June? Don't worry — there's still a wide array of festivals and events in Cork lined up for summer. Music, dance, theatre, arts and crafts, food — you can find whatever suits your fancy. 
Cork Cycling Festival (July 12th-20th)

Summer Sing (July 11th-15th)

Midleton Arts Festival (July 17)

Cork Pride Festival (July 26th-28th)

Independence Festival, Mitchelstown (July 31st- August 2nd)

Cork Folk Festival (September) 
Just check out Cork's events calendar to get updated with the Cork summer happenings. 
2. Find a city hotel that's close to everything
While some of its main tourist attractions are a bit spread out. Cork is an easy city to travel around, with lots of transportation hubs and interconnecting roads. If you want to make the most out of your summer holiday, your best bet is to find a hotel in Cork in the heart of the city. 
Luckily, you can find plenty of top-rated hotels and accommodation properties in Cork, from budget to mid-range hotels to luxury stays. 
3. Enjoy a wide array of gastronomic delights 
Are you a foodie? Well, Cork is definitely the best place to be. The county spearheaded the Irish food revolution, and its city is hailed as Ireland's foodie capital. So expect nothing less than a full tummy and a satisfied tongue at the end of the day. 
Join Cork food tours and tasting trails, like Cork Food History Tour, Cork Tapas Experience, A Slice of Cork Corporate Tour, Cork Secret Food Tours, and more. You can also have a self-guided food tour, starting with The English Market that's loaded with gastronomic delights from fresh produce to artisanal cheeses and chocolates. 
Afterward, take your time sampling the offers of Cork's great restaurants, cafes, and craft-beer pubs. You may also head out of the city and visit breweries, smokehouses, and artisan cheese producers dotted around Cork. 
4. Explore Cork City Heritage Sites
Next to feeding your rumbling belly, you can also feed your sight and mind as you visit some of the heritage sites in the city centre. Cork is home to a vast array of historical and cultural attractions including well-preserved cathedral churches, a gaol (prison) with a haunting past, and a wealth of museums and galleries.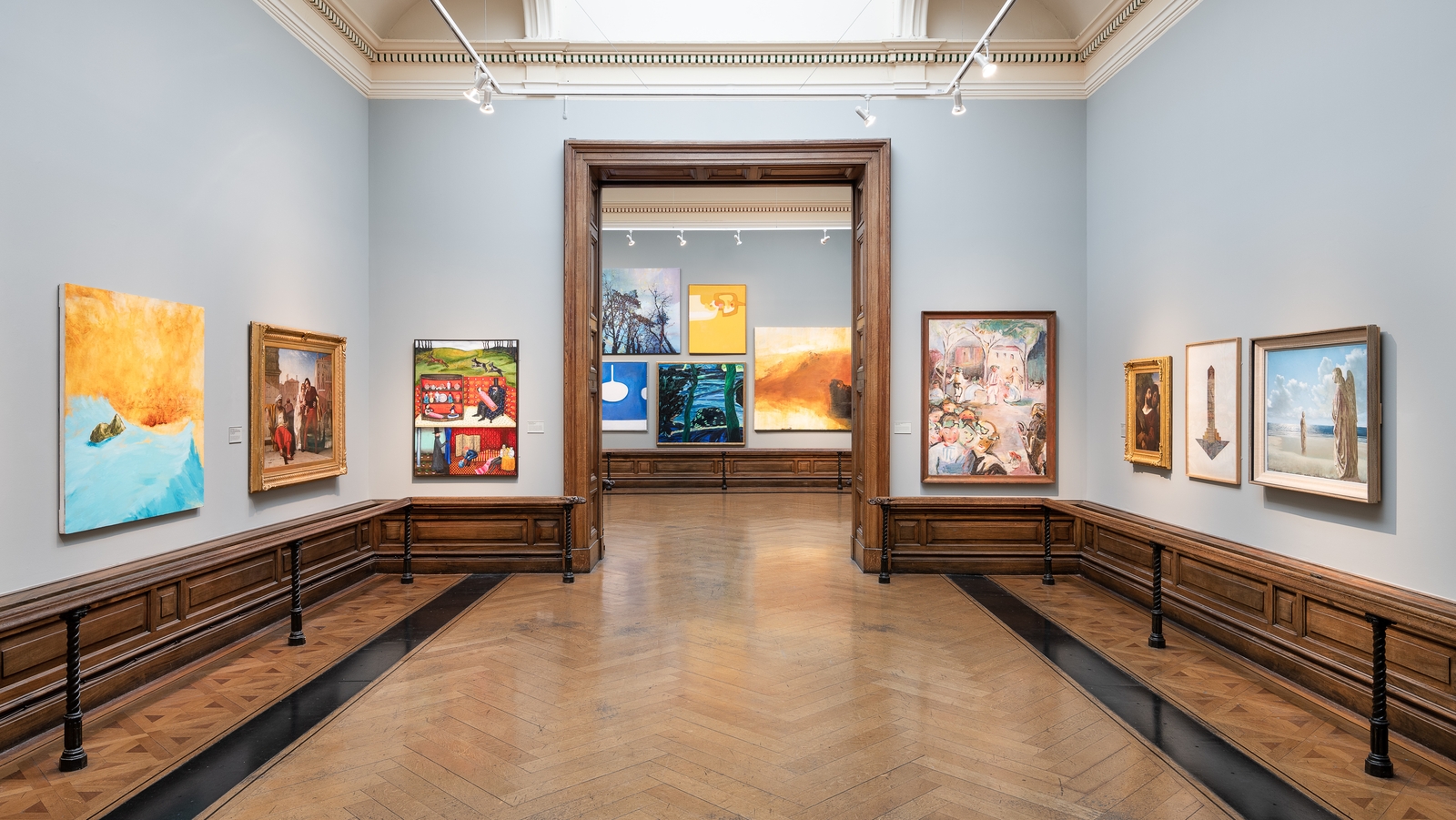 St. Fin Barre's Cathedral

St. Anne's Church and the Shandon Bells Tower

Fitzgerald Park and Cork Public Museum

Cork Butter Museum 

Cork City Gaol Heritage Centre

Crawford Art Gallery
5. Discover Ireland's cultural heritage and landscape at Blarney Castle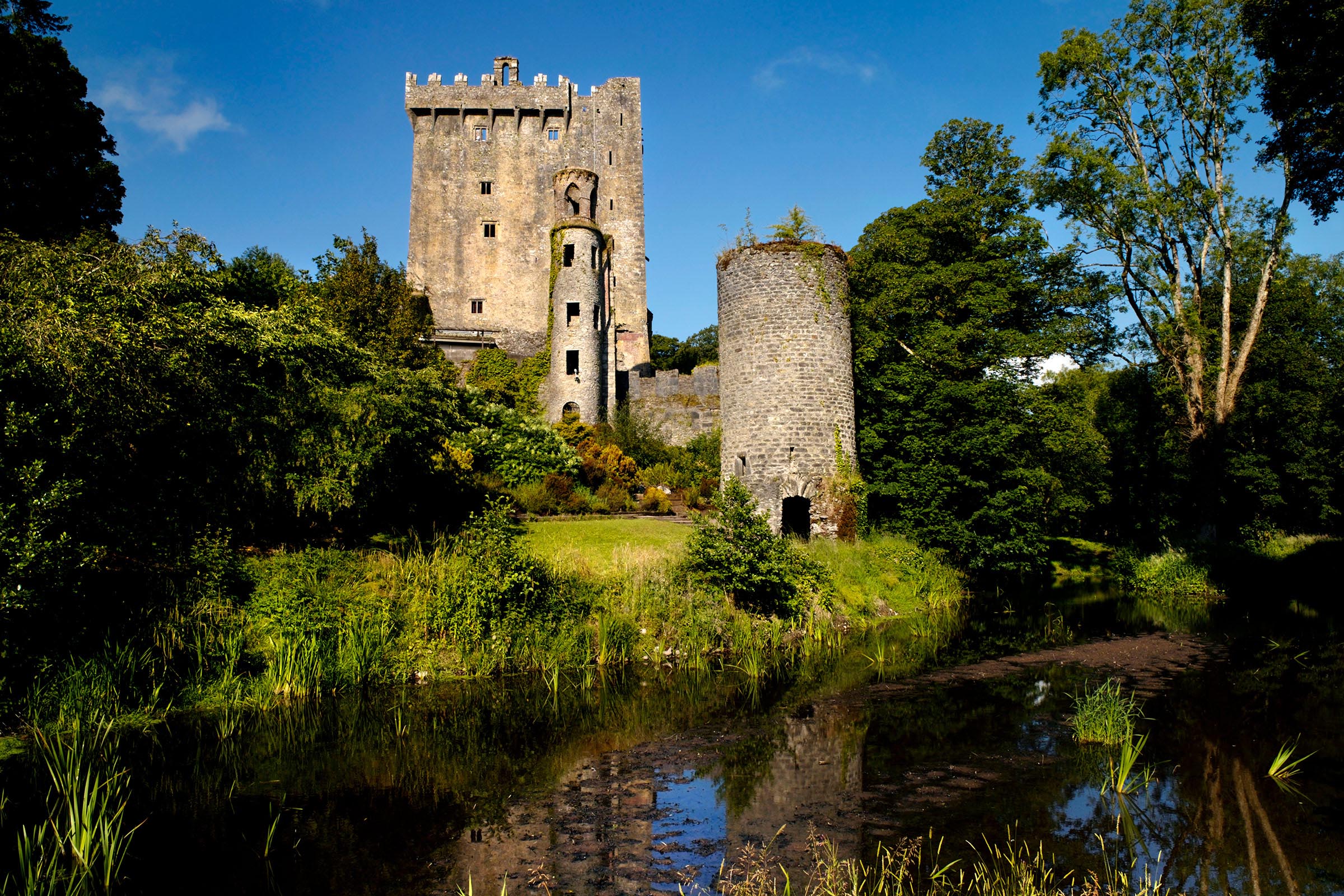 Standing in the northwest of Cork City is Blarney Castle, one of Ireland's most popular attractions. The majestic fortress is renowned as the home of the world-famous "Blarney Stone" which is said to instantly grant the Irish "gift of the gab" (eloquence) to those who kiss it. 
Blarney Castle attracts tourists from around the world. Climb the battlement to kiss the famed stone and feast your eyes on the picturesque views. You can also spend your time exploring the massive castle, visiting the dungeons, and wandering the castle grounds to find beautiful gardens, Don't forget to head to Blarney Woolen Mills for souvenirs like Irish sweaters, crystals, and other unique gifts. 
6. Adore Cork's gorgeous towns and villages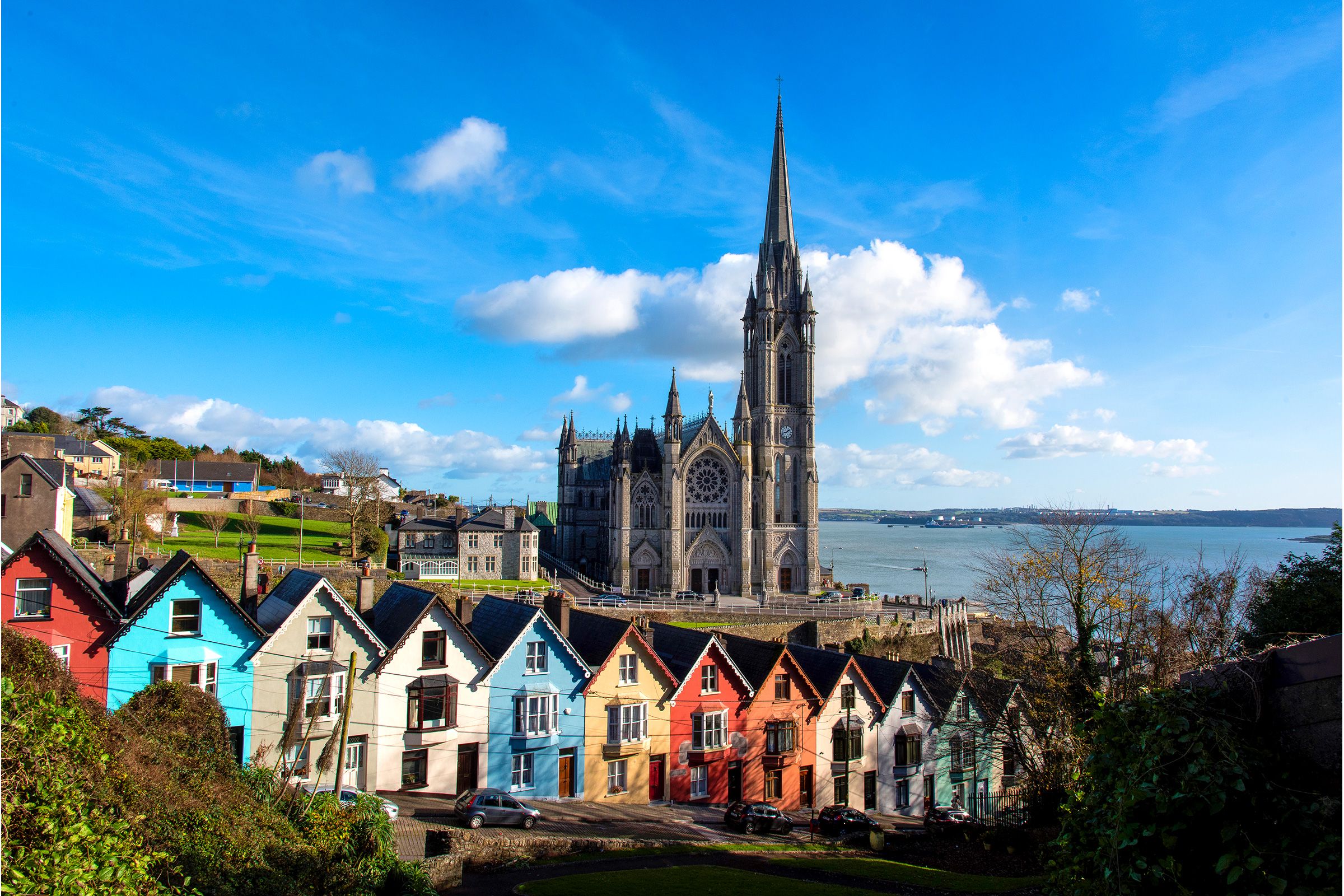 There's more to Cork than its bustling city centre. The large county is home to several charming, vivid towns and villages too. Some of our favourites include Kinsale, Cobh, and Baltimore. Other towns and villages include: 
Allihies

Eyeries

Union Hall

Glandore

Skibbereen

Schull
7. Head to West Cork for whale watching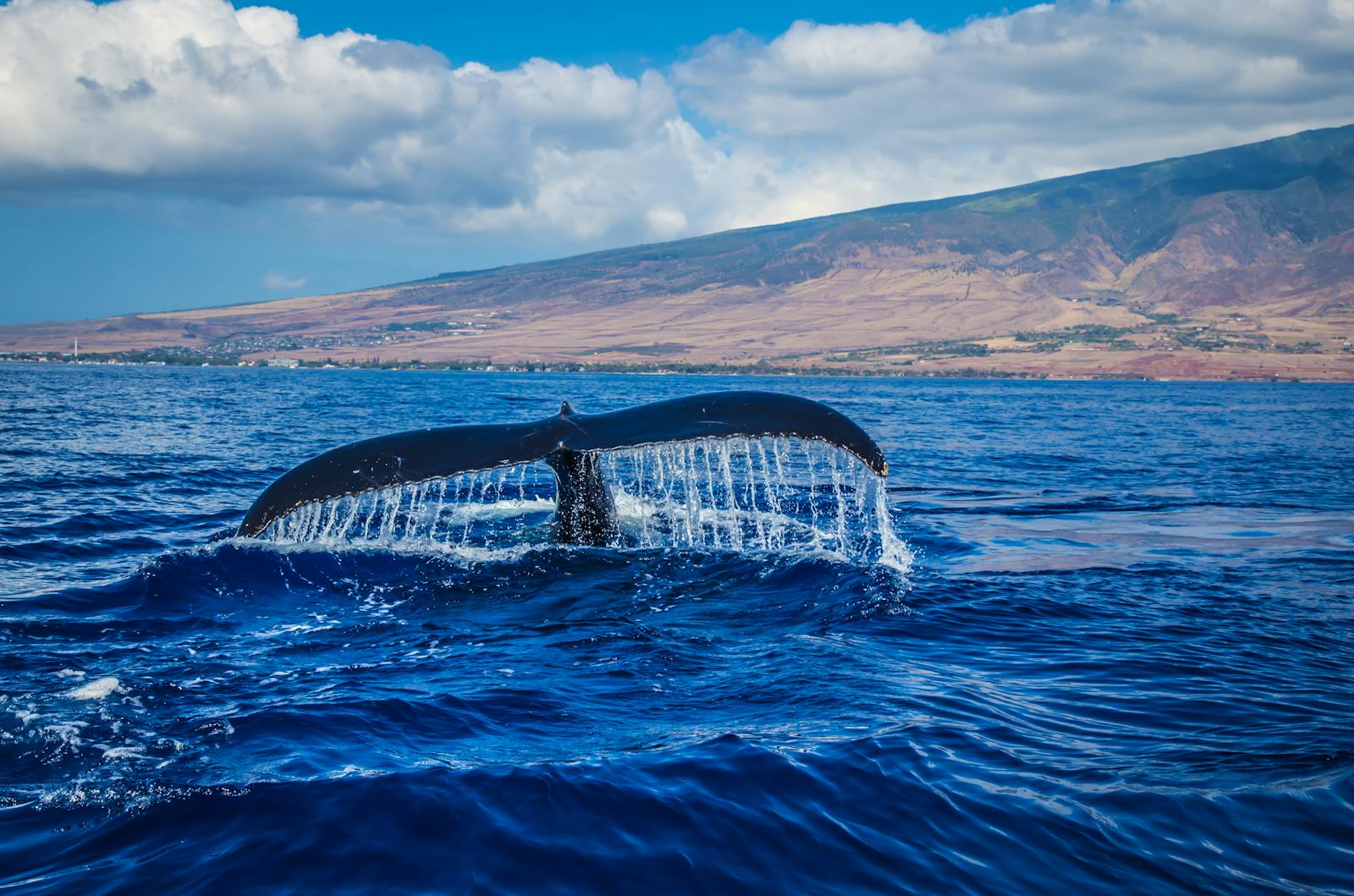 The west side of the county is home to breathtaking beaches, endless walks, and hikes. Aside from feasting on sumptuous seafood and enjoying water adventures, there's another unforgettable and breathtaking activity tourists come for in Cork: whale watching. 
Come face to face with the world's largest creatures. Head to West Cork and witness a few whale species including humpback whales, fin whales, minke whales, harbour porpoises, and lots of dolphins. The species you'll see depends largely on the time of year that you visit. 
Cork offers whale watching opportunities all year round (except February) but you can have a greater opportunity of spotting your favorite species by timing your visit right. Some species come occasionally while others can be spotted regularly. 
March to November: Minke whales

August to December: Dolphins

September to December (fall and early winter: Fin whales

November to January: Humpback whales

Occasionally to rarely: Orca whales, Long-finned pilot whales, killer whales
Author Bio: Carmina Natividad is a free-spirited writer who loves exploring the great outdoors. She loves traveling, eating, taking food and streetscape photographs, and simply enjoying new experiences and writing about them. To know more about hotels and travel blogs, you may visit Hotel Isaacs Cork.